Disneyland is a world-renowned theme park that has been entertaining millions of people since it first opened its gates in 1955. Located in Anaheim, California, it is a popular destination for families and individuals of all ages who are looking for a fun and magical experience.
The History of Disneyland
Disneyland was the brainchild of Walt Disney, who wanted to create a family-friendly destination where people could escape the stresses of everyday life and immerse themselves in a world of imagination and fantasy. The park opened on July 17, 1955, and was an immediate success, with thousands of people flocking to see the attractions and shows.
Over the years, Disneyland has undergone many changes and expansions, adding new lands and attractions to keep up with the times. Today, the park is a modern marvel of technology and entertainment, but it still retains the charm and magic that Walt Disney envisioned more than 65 years ago.https://youtu.be/KcHX18LJj6s
Walt Disney's Legacy
Walt Disney's legacy can be seen throughout Disneyland, from the classic characters and attractions to the innovative technologies and storytelling techniques. His vision for Disneyland has inspired generations of theme park designers and storytellers, and his influence can be felt in countless movies, TV shows, and other forms of entertainment.
Attractions
Disneyland has over 50 attractions spread across eight different themed lands: Main Street, U.S.A., Adventureland, Frontierland, Fantasyland, Tomorrowland, New Orleans Square, Critter Country, and Mickey's Toontown. Each land has its own unique atmosphere and attractions, from classic rides like "It's a Small World" and "Pirates of the Caribbean" to newer attractions like "Star Wars: Galaxy's Edge" and "Guardians of the Galaxy – Mission: Breakout!"
~ Main Street, U.S.A.
As you enter Disneyland, you will find yourself in Main Street, U.S.A. This part of the park is designed to resemble a small American town in the early 20th century, complete with a train station, antique shops, and a town square. Here, you can take a leisurely stroll down the street, grab a bite to eat, or shop for souvenirs. Don't forget to look up and admire the beautiful architecture and details of the buildings.
~Adventureland
Next, we have Adventureland, which is designed to transport you to exotic and far-off locations. Here, you can go on a jungle cruise, explore the Swiss Family Robinson treehouse, or take a ride on Indiana Jones Adventure. You can also enjoy some delicious food at the Tropical Hideaway or Bengal Barbecue.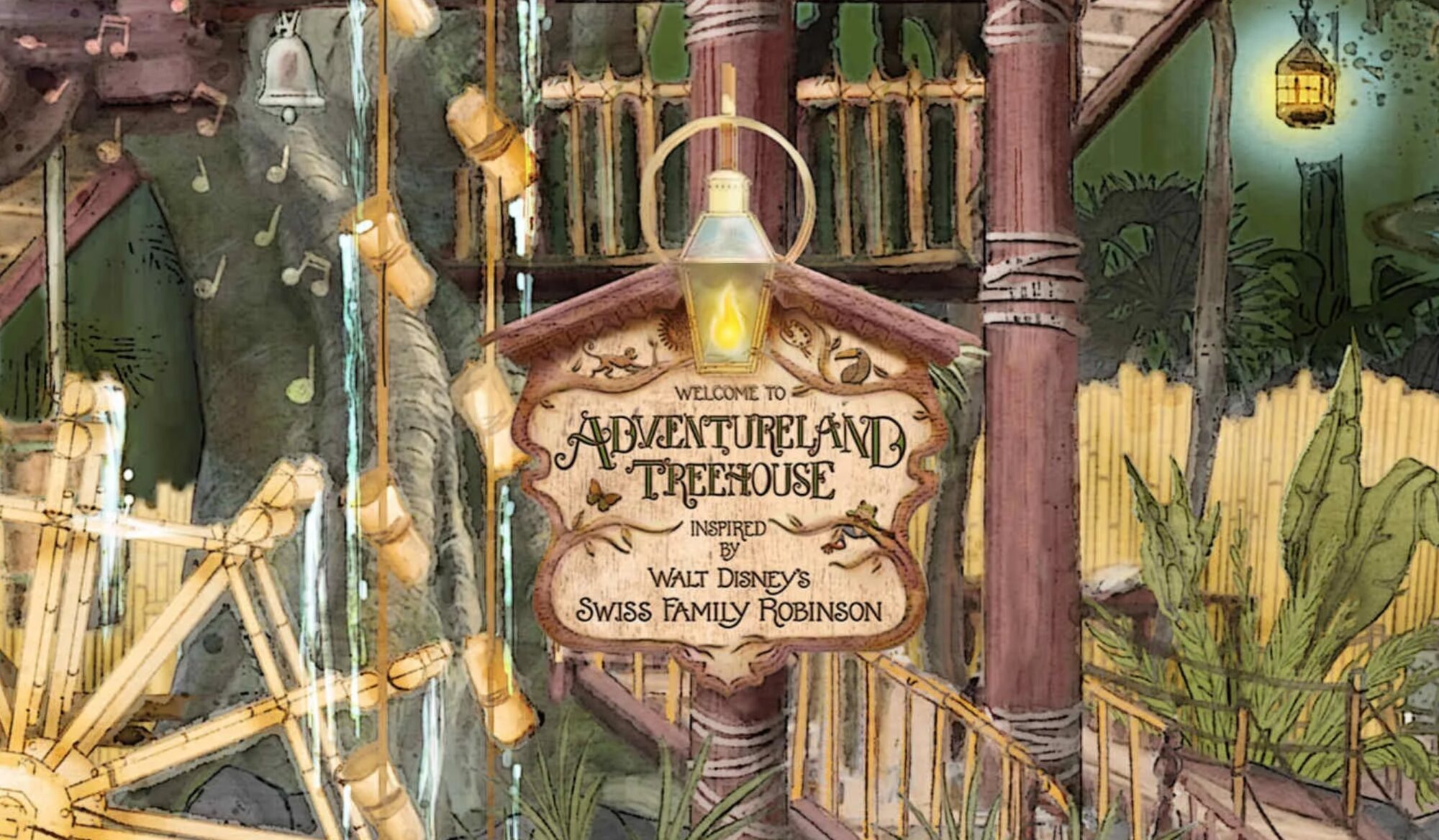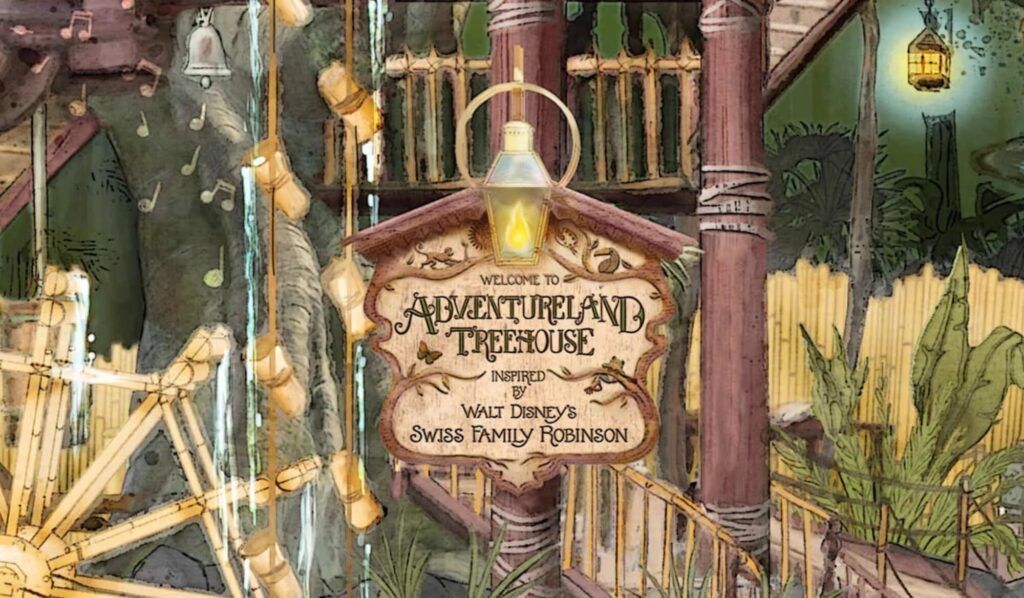 ~Frontierland
Frontierland is where you can relive the Wild West and experience the excitement of the frontier. You can take a ride on the iconic Big Thunder Mountain Railroad, go on a riverboat cruise, or watch a live performance at the Golden Horseshoe Saloon. Don't forget to visit Frontierland's most famous attraction, the Haunted Mansion.
~Fantasyland
Fantasyland is where you can live out your childhood dreams and immerse yourself in a world of magic and fantasy. Here, you can ride on classic attractions like "It's a Small World" and "Peter Pan's Flight", or go on newer attractions like "Seven Dwarfs Mine Train". You can also meet your favorite Disney princesses and characters, or enjoy some tasty treats at the Fantasyland food carts.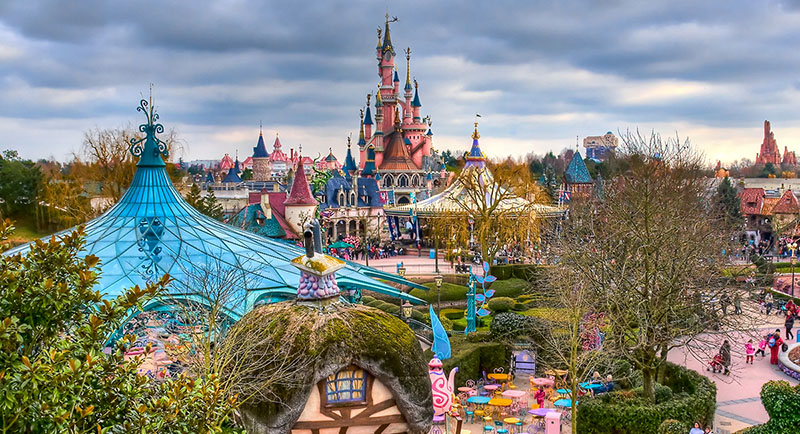 ~ Tomorrowland
In Tomorrowland, you can experience the future and beyond. Here, you can ride on Space Mountain, the classic indoor roller coaster, or take a spin on the Astro Orbiter. You can also explore the Star Wars universe in "Star Wars: Galaxy's Edge", or learn about the wonders of space at the Tomorrowland Transit Authority PeopleMover.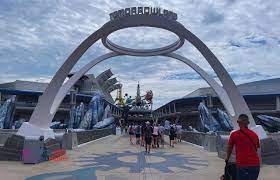 ~New Orleans Square
New Orleans Square is a part of Disneyland that is inspired by the French Quarter of New Orleans. Here, you can enjoy live jazz music, taste some delicious beignets, or take a ride on the Pirates of the Caribbean attraction. You can also explore the mysterious and spooky Haunted Mansion, which is decorated with a New Orleans-style theme during Halloween.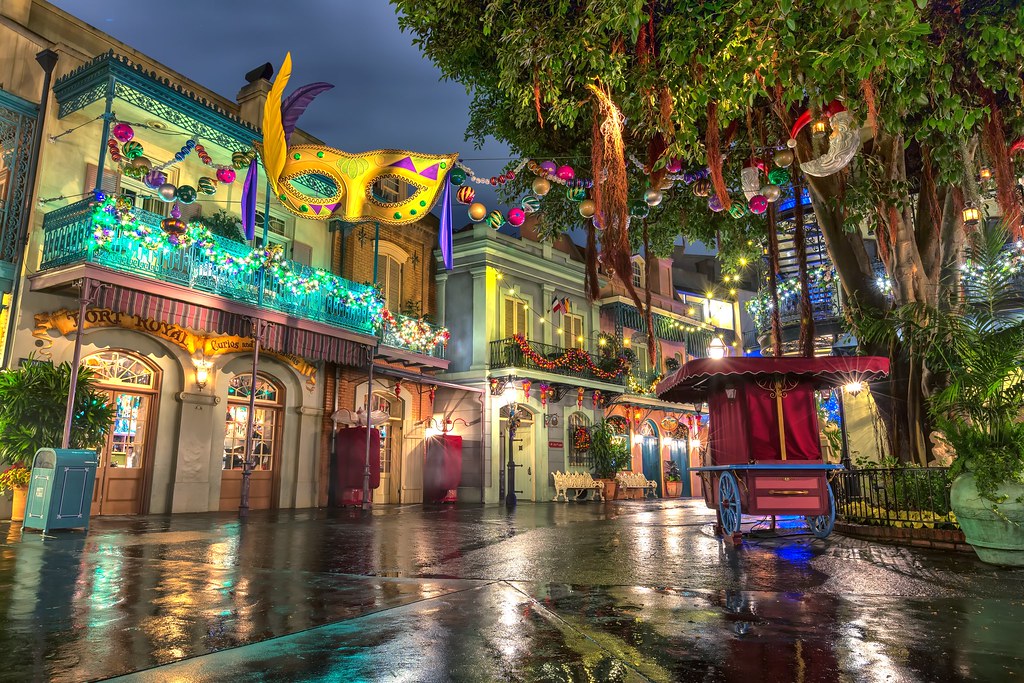 ~Critter Country
Critter Country is where you can meet some furry and lovable critters from the Disney universe. Here, you can go on a log ride through the Hundred Acre Wood in "The Many Adventures of Winnie the Pooh", or take a spin on the Splash Mountain water ride. You can also grab some tasty treats at the Critter Country food carts.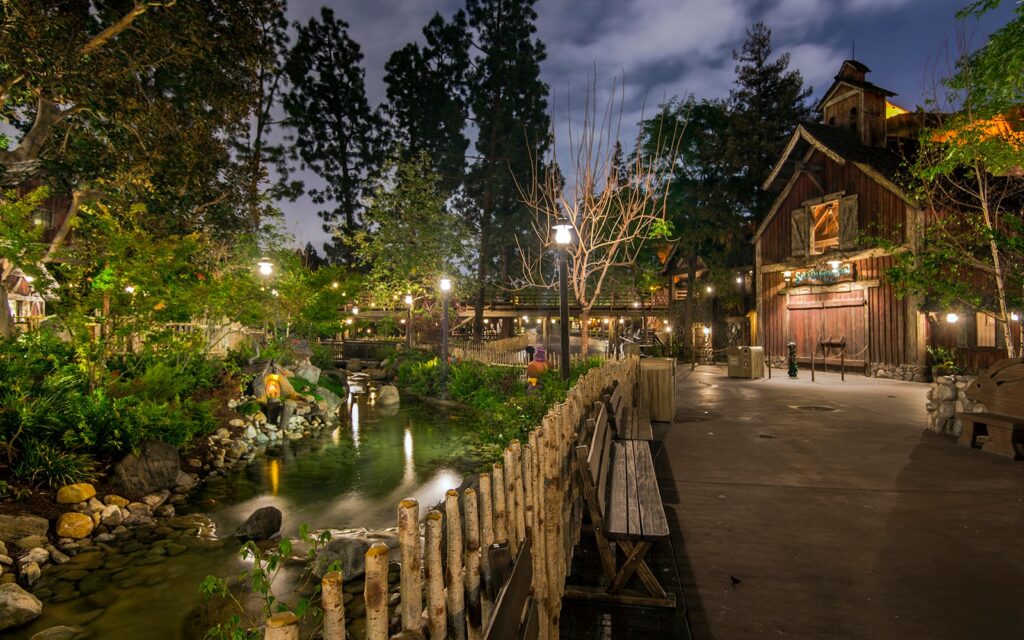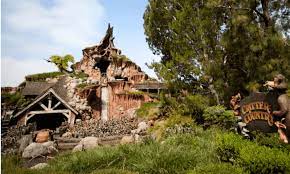 ~Mickey's Toontown
Mickey's Toontown is where you can enter the wacky and zany world of Mickey Mouse and his friends. Here, you can explore their colorful and cartoonish homes, take a ride on the Gadget's Go Coaster, or meet your favorite Disney characters. You can also grab a bite to eat at the Toontown food carts, which serve up some classic American fare.
Tips for Visiting Disneyland
If you are planning a trip to Disneyland, here are some tips to help you make the most of your visit:
Arrive early:

Disneyland can get crowded, especially during peak season. Arriving early will give you more time to explore the park before the crowds start to build.
Use Fast Pass:  Fast Pass allows you to skip the lines at certain attractions. Be sure to take advantage of this service to save time and avoid long waits.
Stay hydrated: It can get hot and humid in Southern California, especially during the summer months. Be sure to drink plenty of water and stay hydrated throughout the day.
Wear comfortable shoes: You will be doing a lot of walking at Disneyland, so be sure to wear comfortable shoes.
 Plan your meals: Disneyland has a wide variety of dining options, but it can be               overwhelming to decide where to eat. Plan your meals in advance to avoid wasting time   and     missing out on your favorite
Entertainment
In addition to the various rides and attractions, Disneyland also offers a variety of entertainment options throughout the park. You can catch a parade featuring your favorite Disney characters, watch a live performance of "Fantasmic!" on the Rivers of America, or enjoy a fireworks show over Sleeping Beauty Castle.
Dining and Shopping
Disneyland offers a wide variety of dining options to suit every taste and budget. You can enjoy a classic corn dog from the Little Red Wagon, indulge in a churro from one of the many food carts, or sit down for a full-service meal at one of the park's restaurants. There are also plenty of opportunities to shop for souvenirs and gifts, with stores located throughout the park.
Accommodations
If you're planning on visiting Disneyland for more than one day, it may be worth considering staying at one of the park's on-site hotels. This will give you easy access to the park and allow you to take advantage of early admission to select attractions. However, keep in mind that these hotels can be pricey and may require booking well in advance.
 Special Events
Throughout the year, Disneyland hosts a variety of special events that offer unique experiences for visitors. Some of the most popular events include Halloween Time, which features spooky decorations and themed attractions, and the holiday season, when the park is transformed into a winter wonderland with festive decorations and special entertainment.
The Future of Disneyland
Disneyland is constantly evolving, with new attractions and experiences being added all the time. In the coming years, the park is expected to undergo a major expansion with the addition of new lands based on popular Disney franchises, such as Marvel and Star Wars. These new lands will offer even more opportunities for guests to immerse themselves in the world of Disney and create unforgettable memories.
Sustainability
Disneyland is committed to being an environmentally responsible company. The park has implemented a variety of sustainability initiatives, such as reducing waste and conserving water and energy. Visitors can also do their part by using recycling bins and being mindful of their water and energy use.
In conclusion, Disneyland is more than just an – it's a world of fantasy and imagination that can be enjoyed by people of all ages. With its iconic attractions, entertaining shows, and delicious dining options, Disneyland truly offers something for everyone. Whether you're planning a family vacation or a solo adventure, a trip to Disneyland is sure to create memories that will last a lifetime.