Mystery shopping refers to a shopper interacting with a company under the disguise of assuming a prospective customer. The shopper keeps track of the meeting and manages performance based on certain pre-defined criteria.
These criteria include customer service skills, selling skills, how well employees are taking to specific behaviors and if some practices are followed.
When did mystery shopping originate?
For evaluating and remembering operational and behavioral performance a type of research was developed in the 1940s which was called mystery shopping. But it was so that mystery shoppers started to really grow in the retail industry in the early 1990s. As the Internet grew rapidly, the industry expanded grew in the mid-1990s. This is when mystery shoppers traversed beyond their original roots in retail and developed into the invaluable tool it is today.
Actually, a mystery shopper is disguised as a prospective customer and is required to visit or call a company
Mystery shoppers can check out operational aspects of a business like cleanliness, merchandising, maintenance, etc. Shoppers measure the look and feel of a business, besides the employees.
Based on the sort of company, certain businesses use mystery shopping expressly to make sure that their local laws and standards are being met. Companies that handle regulated products like tobacco or alcohol use mystery shopping company to make sure that their employees are carrying out age and identification criteria.
Mystery shopping is often used as a tool for auditing the execution of specific customer service and operational standards, but to gauge ongoing customer satisfaction and attitudes, it is easier to rely on customer satisfaction surveys. To measure an aspect of your business and assess how your teams are performing, mystery shoppers offer insight you wouldn't ordinarily access.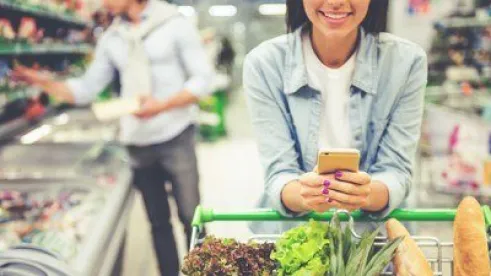 Since most mystery shoppers are paid to evaluate the service offered by employees around the store, the idea is to log their entire account of being in the store. The shopper can wait in the frozen foods section of a grocery store, to see how quickly they're served. How knowledgeable the staff member is, and rate the employee that assisted them.
Read also – How to Improve your Brand Reputation?
Advanced Mystery Shopping
The customer experience is understood by the mystery shopper. The mystery shopper can be asked if was it easy or difficult it was to find specified items, or if they noticed that there was something lacking in their experience.
Different areas of business are tried by mystery shoppers with the help of training. Suppose you own a B2B company. You can train a mystery shopper to call in as a prospective client and assist or rate the effectiveness of your sales staff.
You can impart them training in how to use a good or service and look at how they respond to both the product and the training.
Besides retail being the most common area for mystery shopper services, the idea behind mystery shoppers is a pretty good one – one that adds to other research techniques.
Mystery shopping is both about satisfaction and market research. A variety of industries use mystery shopping as a tool that can benefit all types of businesses.